Rethinking antibiotic use
As a planet, we're reliant on antibiotics to help fight bacterial infections in both humans and animals. For decades, antibiotics have been a critical part of the healthcare toolbox and it can feel impossible to imagine life without them.
But to preserve their effectiveness for future generations, we need to use them judiciously. This requires a global push for responsible use and infection prevention techniques that reduce the need to use antibiotics. It will be a tough challenge.
We spoke with Dr Tom Shryock of Antimicrobial Consultants, LLC and an expert on antimicrobial resistance (AMR), who also sits on the US Presidential Advisory Council on Combating Antibiotic-Resistant Bacteria (PACCARB) to explain how we're already making good progress and where we could do more.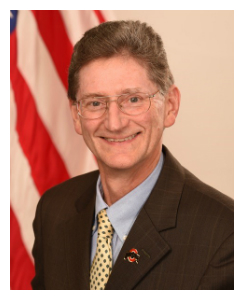 You've been working in the area of AMR for three decades. How have you seen the global conversation around AMR evolve in that time?
I've had a long-standing interest in infectious disease which led me to earning a PhD in medical microbiology and immunology, so I initially worked in the area of human health.
But when an employment opportunity within the animal health sector became available it allowed me to gain insight into R&D approaches for discovering and developing antibiotic interventions.
With my background in human and animal health, I shifted into regulatory affairs where I was able to use my expertise to contribute to the discussions government agencies, associations and researchers were having around the issue of AMR.
Throughout the 70s, 80s, and into the 90s, as the issue of antibiotic resistance gained traction, it became a blame game. The animal agriculture sector was the main target of public health advocates when it came to antibiotic use in food animal production.
Now, there's much more recognition that AMR arises from antibiotic use in multiple sectors, not just the animal health sector. One major change I've observed in the dialog has been the shift to engage in discussions through a 'One Health' lens. The One Health paradigm recognizes that humans, animals, and the environment are all interconnected. Imagine three circles that overlap, so any action in one can affect the others, if you will.
Are there ways that we could increase the conversation and collaboration between the three sectors in the near future?
There needs to be a framework, such as One Health, that provides a structure to align work in the various sectors. Too often, everyone is so busy in their own worlds that it's easy not to make time to have those conversations. But having something that's organized and structured is very important.
An example, is the tripartite collaboration with the World Health Organization, the World Organization for Animal Health (OIE) and the Food and Agriculture Organization,that have embraced the One Health approach at the highest levels. This approach provides opportunities for government agencies in multiple countries developing AMR national action plans to have an aligned framework that ensures representation from the human, animal and environmental sectors.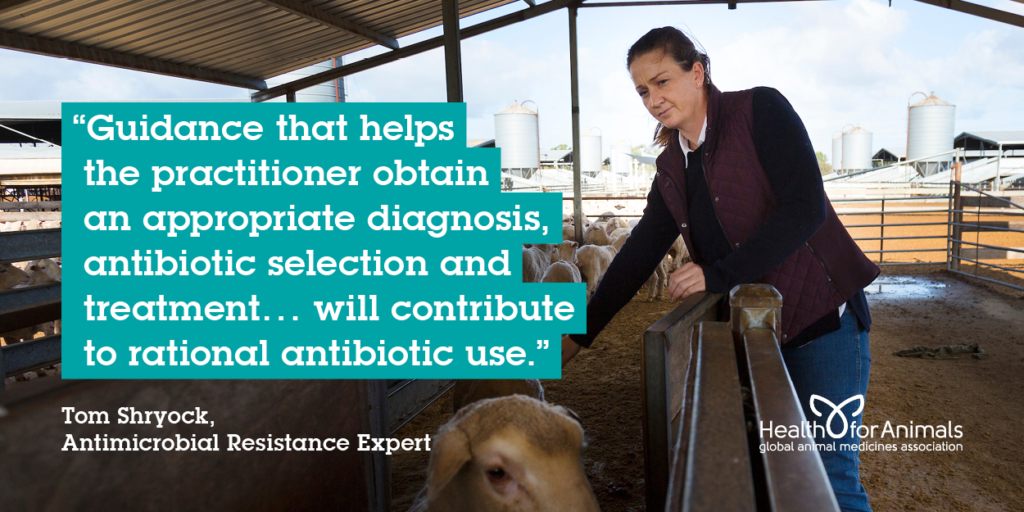 Could you describe how the US is approaching this issue of AMR and why it has been working there so far?
The PACCARB, provides advice, information, and recommendations to the Secretary of the Department of Health and Human Services. This is regarding programs and policies intended to support and evaluate the implementation of US government activities related to combating antibiotic-resistant bacteria.
It's a federal advisory committee comprised of voting members, non-voting organization liaison members and ex-officio members, operating with the One Health theme in mind. The chair is from the human sector, and the vice-chair is from the animal health sector and further diversity is represented on the council.
PACCARB has held public meetings to obtain information and, working together within the spirit of One Health, has generated key reports on topics covering progress on the 2015 National Action Plan, Incentives for new anti-infective products, diagnostics and vaccines, as well as Recommendations for Infection Prevention and Antibiotic Stewardship.
I believe these meetings and the reports are having a very positive effect to guide the actions of the US Government agencies and the private sector and potentially set an example for other countries as to how to collaborate to achieve the best interventions possible to minimize and contain antibiotic-resistant bacteria.
Policymakers often set targets for reduction in the use of antibiotics as a measure of successful intervention, what would you say is the best approach for tackling AMR?
Setting a goal of a particular percentage or tonnage reduction is more of an accounting practice that overlooks the fundamental reasons that antibiotics, and the types of antibiotics, are used in the first place.
Instead, we need to understand that human behavior and mindset on antibiotic use must be changed to achieve a rational reduction that preserves clinical judgment and decision-making.
Positive behavioral changes are more likely to occur when practitioners, food animal producers, and patients understand the appropriate approaches to antibiotic use.
A good example of this is with responsible antibiotic use guidelines, a component of antibiotic stewardship efforts. Whether the guidelines are for ear infections in children, or treatment of farm animals or companion animals, having specific guidance in place will assist the practitioner in obtaining an appropriate diagnosis, antibiotic selection and appropriate treatment. All of these individual actions will contribute to rational antibiotic use that will reduce overall use.
Furthermore, having the right tools to use for diagnosis, developing non-antibiotic alternatives to disease intervention and increasing awareness, are needed for infection prevention and antibiotic stewardship.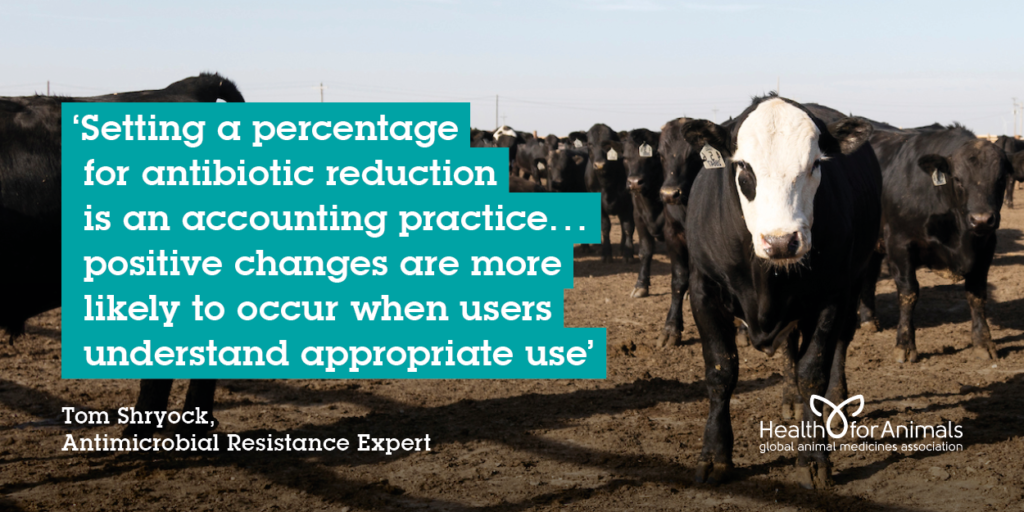 Is there a way that we could potentially incentivize the food animal producer to help further with responsible antibiotic use?
There are many aspects that could be considered. Education and training opportunities in infection prevention and antibiotic stewardship can be provided by associations, universities, companies or government agencies to producers and veterinarians.
Development and deployment of low-cost diagnostics for use within a herd or flock at the production facility would assist in decision-making by the veterinarian and producer. Financial incentives to upgrade production facility infrastructure with the goal of preventing infections and ensuring effective environmental waste management might be also be considered.
If we could provide these kind of incentives, it would be a win-win situation for the producers. They'd prevent infections in the animals they raise and use an antibiotic only when needed (as prescribed by the veterinarian) to treat a bacterial disease outbreak.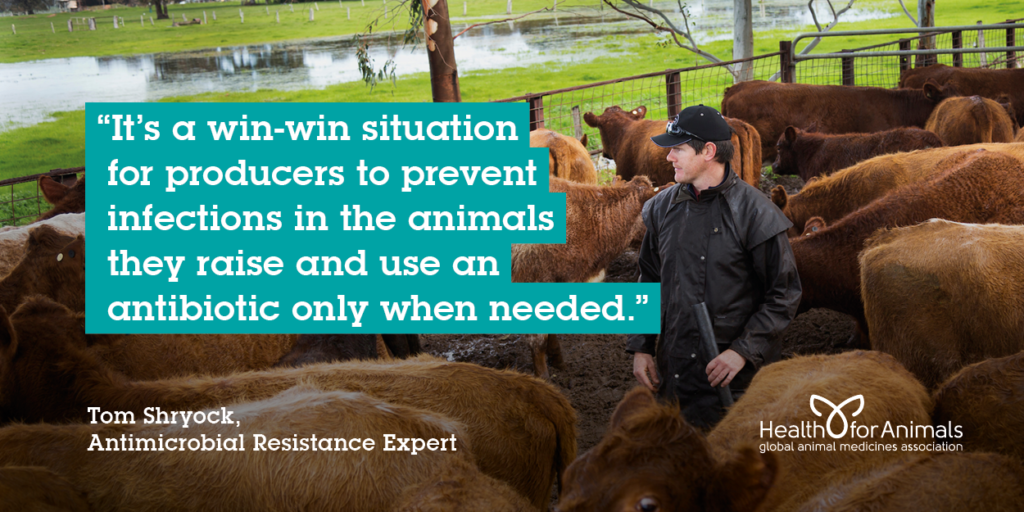 If you could deliver one message to policymakers dealing with this AMR challenge, what would it be?
My message would be that we've got enough information, we have the right plans in place, but we still need to encourage people to change their behavior when it comes to the use of antibiotics.
We need to make it easy for them to do the right thing by providing them with the right tools. It sounds so simple, but I think that's a real key message for the policymakers, that change will come through a shift in behavior of those at the front line of antibiotic use.
And for the future, we need to make sure that we've got a pipeline of skilled professionals in the AMR area. Whether it is for work on the pipeline of products, refinement of responsible antibiotic use guidelines or other initiatives, it's essential to have the next generation of scientists, practitioners, and regulators to sustain the efforts that are now underway.
Dr Tom Shryock has more than 30 years of experience working in animal health research. Dr Shryock has authored or co-authored over 50 publications on infectious disease and antibiotic efficacy topics and has given presentations or actively participated in numerous scientific meetings around the world on antibiotic use in food animals, including Codex, WHO, OIE, FAO and VICH.
Read on to learn about the medicines which may be able to help tackle antimicrobial resistance.