Global Trends in Veterinary Care
What you need to know
Click the key points below for more information on the topic
Access to veterinarians
Access to veterinarians and veterinary expertise varies enormously around the world according to both availability and affordability.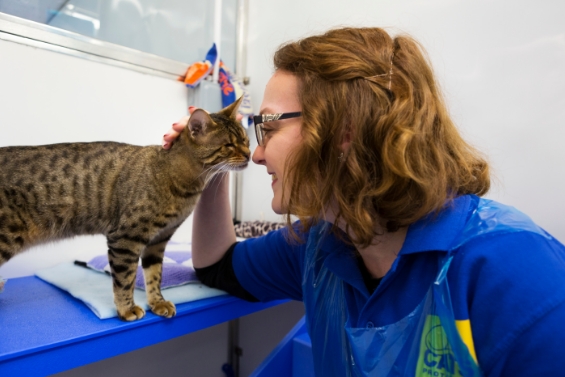 How many veterinarians are there in major markets?
Sources 1Germany, Spain, France, Russia, UK, Italy, Netherlands, EU-27: https://fve.org/publications/european-veterinary-survey-2018-future-veterinarians-younger-and-female/,2U.S.: https://www.avma.org/resources-tools/reports-statistics/market-research-statistics-us-veterinarians,3Canada: https://www.canadianveterinarians.net/about/statistics,4Australia: https://www.ava.com.au/policy-advocacy/advocacy/workforce/workforce-data/,5Japan: https://www.oie.int/fileadmin/Home/eng/Support_to_OIE_Members/docs/pdf/20180727_Final_OIE_JAPAN_PVS_REPORT.pdf,6Kenya: https://www.oie.int/app/uploads/2021/03/oie-pvs-evaluation-report-kenya.pdf,7South Africa https://indd.adobe.com/view/fdd17e8b-3c65-4a47-a186-3550c5091cc2,8India: https://www.oie.int/app/uploads/2021/03/25022019-india-pvs-evaluation-report-final.pdf
What percentage of veterinarians are available for small animals?
Surveys indicate that the number of veterinarians for small animals represent the bulk of veterinarians in developed markets:
Is there a shortage of veterinarians for pets?
Yes. Despite rising numbers of in small animal veterinarians, it is not keeping pace with the record number of pets being adopted.
The result is rapidly rising veterinary caseloads. Almost half of practices worldwide reported an increase in a 91-country survey by the World Small Animal Veterinary Association.15https://academy-wsava.thinkific.com/courses/wsavaseminar-global-impact-of-covid19
What do shortages mean for the mental and physical well-being of veterinarians?
A veterinary workforce that does not keep pace with a rising pet populations ultimately puts intense strain on the individual veterinarian and their support staff. Individuals may need to care for more animals, may have less time per appointment, etc., which can affect their relationship with clients and their personal mental health.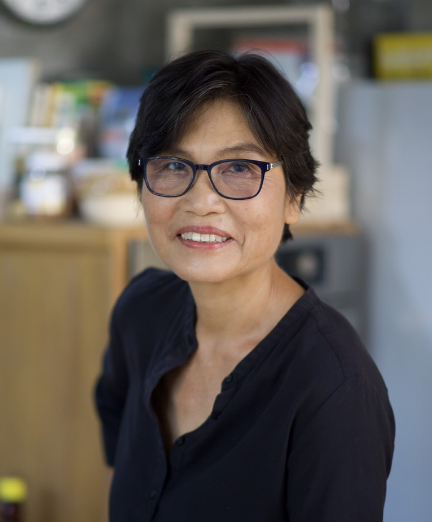 Access to medicines
In both developed and developing countries, there are several limitations which are holding back access to medicines.
Are veterinary medicines reaching pets in need?
In a survey conducted by the World Small Animal Veterinary Association (WSAVA), three-quarters of veterinary associations surveyed indicated that access to veterinary medical products hampered their ability to meet the needs of their patients and provide quality service.21https://wsava.org/wp-content/uploads/2020/01/WSAVA-Access-to-Veterinary-Therapeutics-Survey-Report.pdf
Major reasons cited for lack of access to medicines included the regulatory environment in respondents' countries, as well as manufacturer related issues, such as lack of interest due to smaller market sizes and subsequently higher product costs in those markets.
The Covid-19 pandemic also impacted access to medicines, despite veterinary practices in many countries being listed as "essential" services and exempt from many closures affecting other industries.22https://www.rcvs.org.uk/news-and-views/news/coronavirus-bva-and-rcvs-statement-on-changes-to-veterinary/
A quarter of pet owners said in 2020 the pandemic had made it harder to access medicines that were needed for their pets23https://www.healthforanimals.org/wp-content/uploads/2021/06/global_pet_survey_results.pdf despite many countries' efforts to safeguard veterinary service. More than one in 10 pets, or 13 percent, missed essential, routine treatments, according to a global pet owner survey.24https://www.healthforanimals.org/wp-content/uploads/2021/06/global_pet_survey_results.pdf
Although the initial challenges from Covid have abated, the growing 'pandemic pet boom' has created a new set of issues related to veterinary shortages and the ability to access care, which is covered in-depth in Section 3: Trends in Veterinary Care.
Is there a 'vaccine hesitancy' movement within pet health?
Even prior to the Covid-19 pandemic, vaccine hesitancy was on the rise among pet owners, hindering progress on pet health.
In the UK, approximately a quarter of pet owners said their dog did not have a primary course of vaccinations when young, despite vaccinations preventing a range of common diseases.25

https://www.pdsa.org.uk/media/4372/paw-2018-full-web-ready-a4-printable.pdf

Veterinarians in developed nations like the U.S. and Australia have anecdotally reported an increase in animal vaccine refusal due to hesitancy or anti-vaccination attitudes prior to the Covid-19 pandemic.26

https://www.healthforanimals.org/resources/publications/publications/how-to-increase-animal-vaccination-80-recommendations-to-overcome-existing-barriers/

Respondents in a survey of U.S. and Canadian veterinarians said the human vaccine hesitancy movement has 'resulted in an increase in the number of owners declining or express concern about rabies and core vaccinations.'27

https://www.ncbi.nlm.nih.gov/pmc/articles/PMC7877678/
In the UK,

approximately

a quarter of pet owners said their dog did not have a primary course of vaccinations when young, despite vaccinations preventing a range of common diseases.
More reliable, systemic data is essential to evaluate whether vaccine hesitancy is growing amongst pet owners, particularly in the wake of Covid-19.
Innovation in Veterinary Care
Emerging innovations in pet health care highlight the potential for further improving pet health, welfare, and livelihoods. These innovations range from new vaccines, diagnostics and treatments to new services and products that are more affordable, convenient and accurate.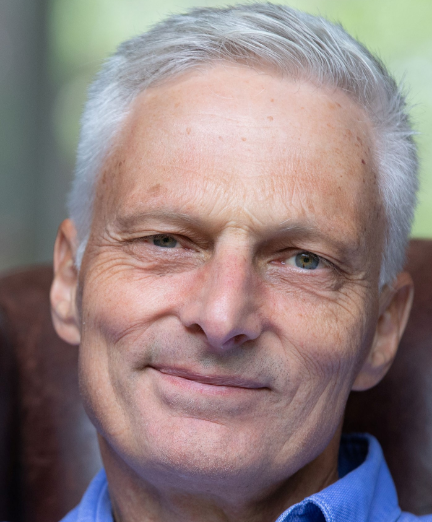 Is telemedicine use increasing?
The Covid-19 pandemic saw more veterinary practices offering telemedicine:
A HealthforAnimals survey conducted in fall 2020 found almost half (47%) of pet owners stated their veterinarian offered digital/remote consultations, up from 20 per cent prior to the pandemic.
The HealthforAnimals survey found 75% of owners who had a telemedicine consultation said they were 'satisfied' or 'extremely satisfied' with the service.
A survey published in the Journal of American Veterinary Medical Association confirmed these findings, finding that 'telemedicine substantially increased' during the pandemic.32https://pubmed.ncbi.nlm.nih.gov/34061604/
What are the hurdles to telemedicine?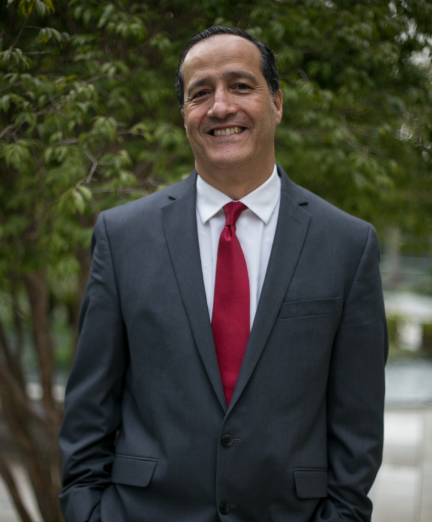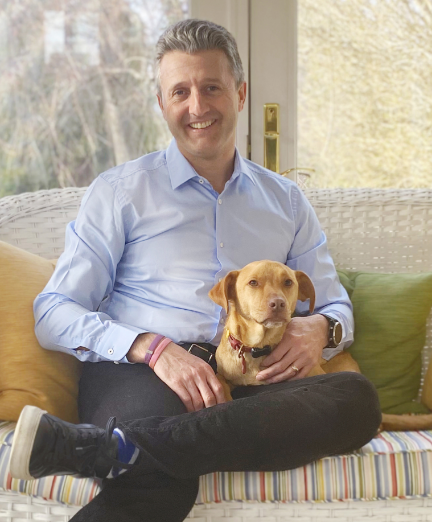 Explore the other areas of the report
Acknowledgements
This report is produced by HealthforAnimals, the global animal health association, and was informed by interviews with experts in the pet world. We thank the following people for their participation: Alex Douzet, Dana Brooks, Edival Santos, Lawson Cairns, Leonardo Brandao, Marie-Jose Enders, Siraya Chunkekamrai, Shane Ryan and Wolfgang Dohne. The information in this report focuses on dogs and cats as these are the overwhelming majority of pets, although other animals such as horses, birds and fish can be pets as well.
1

2

3

4

5

6

7

8

9

10

11

12

13

14

15

16

17

18

19

20

21

https://wsava.org/wp-content/uploads/2020/01/WSAVA-Access-to-Veterinary-Therapeutics-Survey-Report.pdf

22

https://www.rcvs.org.uk/news-and-views/news/coronavirus-bva-and-rcvs-statement-on-changes-to-veterinary/

23

https://www.healthforanimals.org/wp-content/uploads/2021/06/global_pet_survey_results.pdf

24

https://www.healthforanimals.org/wp-content/uploads/2021/06/global_pet_survey_results.pdf

25

https://www.pdsa.org.uk/media/4372/paw-2018-full-web-ready-a4-printable.pdf

26

https://www.healthforanimals.org/resources/publications/publications/how-to-increase-animal-vaccination-80-recommendations-to-overcome-existing-barriers/

27

https://www.ncbi.nlm.nih.gov/pmc/articles/PMC7877678/

28

29

30

31

32

33

34

35

36